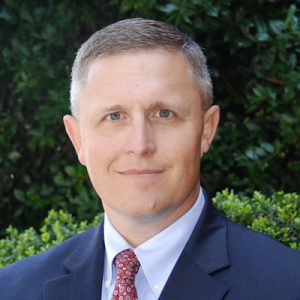 Dr. Chris Thompson
Headmaster

Pastor Chris Pauley
Worship Pastor
Robin Stewart
Kindergarten Girl Teacher
Hi, My name is Robin Stewart. My husband Brian and I have been married for 7 years. The Lord has blessed us with 2 fun, loving, and energetic kiddos. Grayson is 5, and Nora Mae is 2. My family is one of my greatest blessings and an answer to prayer.
I grew up in Wilkesboro, NC. I am very grateful to have been raised by two godly parents who taught me in the ways of the Lord. At a young age, I made the decision to put my faith in Jesus and repented of my sins. Early on, I knew teaching was the career I wanted to pursue. Kids have always brought me joy and becoming a teacher has been an amazing blessing. I have spent 11 years teaching  Elementary grades, and the past five years I have taught Transitional Kindergarten at a local preschool.
I am so excited to be joining the Headwaters family as the girl's Kindergarten teacher. We love South River Baptist and have enjoyed serving here as a family for many years. We firmly believe in the mission of Headwaters and it is an honor to be a part of how the Lord is using this school to educate and minister to the families in our community. Each day I hope to make learning fun and engaging, and most importantly it is my desire to love my students and point them to Jesus!
One of my favorite verses is Isaiah 26:3-4 "You will keep him in perfect peace, Whose mind is stayed on You, Because he trusts in You. Trust in the Lord forever, For in Yah, the Lord, is everlasting strength.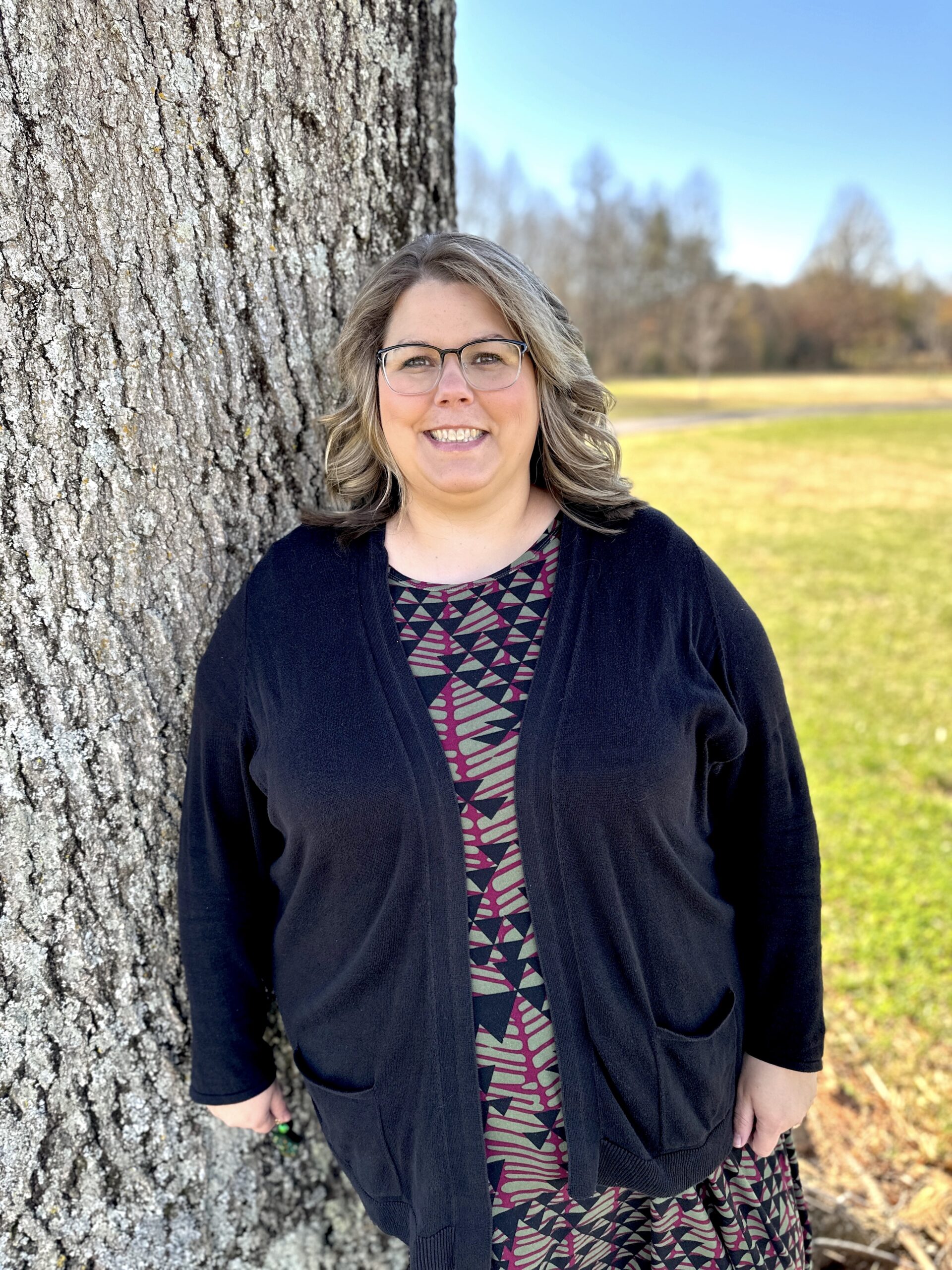 Jessica Park
1st Grade Girl Teacher
Hey y'all!
I grew up in Princeton, West Virginia and graduated from West Virginia Wesleyan College with a degree in Elementary Education in May 2005.  I made the move to North Carolina in July of 2005 with high hopes and a beloved dog. I married my "better half", Matt, in 2008. He provides for our family by driving a fuel tanker for Petroleum Transport Company.
From 2005 to 2021, I taught Kindergarten for Iredell Statesville Schools. While I believe all children have the right to an education, I do not believe that children should be educated on topics outside of English Language Arts, Mathematics, Science, and Social Studies in a public school classroom. As a teacher I was not comfortable concealing my Christian beliefs or teaching anything that went against them. I am so grateful for the alternative Christian experience that Headwaters offers and was pleased to join their staff in 2022.  Our son Trevor (born in 2014) and our daughter Judith (born in 2018) both attend Headwaters. It brings Matt and I peace knowing our children are being taught a biblical and classical education!
When not teaching, I enjoy family time with my parents and fellowship with my South River Baptist Church family. I enjoy snuggling our three fur babies: Sheba a Border Collie Mix, Holly a German Shepherd Mix, and Wolfie a Schnauzer. I love "all the pretty things" in life such as jewelry, fashion, crafting, and decorating. Judith and Trevor keep most of my nights and weekends busy with dance and soccer!
Psalm 51:10 "Create in me a clean heart, O God, And renew a steadfast spirit within me." is my favorite bible verse. To me, the verse reminds me the I must ask for His forgiveness daily, but also stand unwavering in His Truth.
Anita Long
2nd Grade Girl Teacher
My name is Anita Long. I am an Iredell County native. My husband, Jerry, and I have one son, Caleb.  We live in Statesville and are members of South River.  We were blessed to homeschool Caleb from 2nd grade through graduation. This will be my 3rd year teaching at Headwaters and my 12th year of classroom teaching.  The opportunity to return to classroom teaching here at Headwaters came the school year following the end of our homeschooling journey. God's timing is perfect!
The Gospel-centered focus and mission to educate children to know God, think critically, and become life-long learners is a ministry that is critical for our time, and I am thankful to be part of the Headwaters family.
To name a single favorite scripture is difficult. I am encouraged and challenged by the Psalms, and sitting under the teaching and preaching of Pastor Chris has brought a new love of Proverbs. Romans 8 is my favorite chapter. As I read this scripture, I am reminded of the salvation God has brought to me through His Son, Jesus Christ, and that my life is secure in His hands.
A favorite children's book is also difficult to choose. I love books, and especially reading books aloud to children. Over my years of teaching and many hours spent reading to Caleb, I have found many beautiful and delightful stories. Two favorites are My Great Aunt Arizona, by Gloria Houston, which tells the story of a teacher who lived a simple life and passed her love of learning to her students, and The Last Battle, by C.S. Lewis. The description of Aslan's country has always been a treasure… "further up and further in"!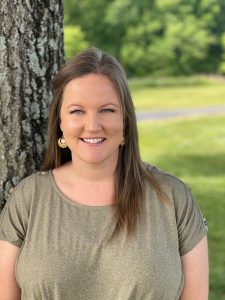 Dawn Waugh
3rd Grade Teacher
Joshua Haskell
ELA – Logic & Rhetoric Grades
Hello,
My name is Joshua Haskell. I will be teaching literature and language arts for the upper grades. I was born and raised in Woodstock, GA, but I have spent all of my adult life in North Carolina. I became a Christian when I was 17 and got involved in youth ministry shortly after that at a Christian camp in Andrews. There I learned how to disciple students and show them how to practically grow as a Christian. I learned that I had a passion for teaching along with my passion for ministry, and got my degree in education.
I met my wife Taylor at the camp in 2021 and we were married in April of 2022.  We moved here shortly after and I taught 5th grade last year. I was saved by reading the Bible, and so I have an intense love for the word, and the power of communication, so I am very excited to be focusing on this subject this year. I hope to impress upon my students literature as a form of communication, especially so with the Bible, and teach them how to understand and interact with the author's ideas as they read and enjoy their writing. I'm thankful to be here, and I am excited for this school year.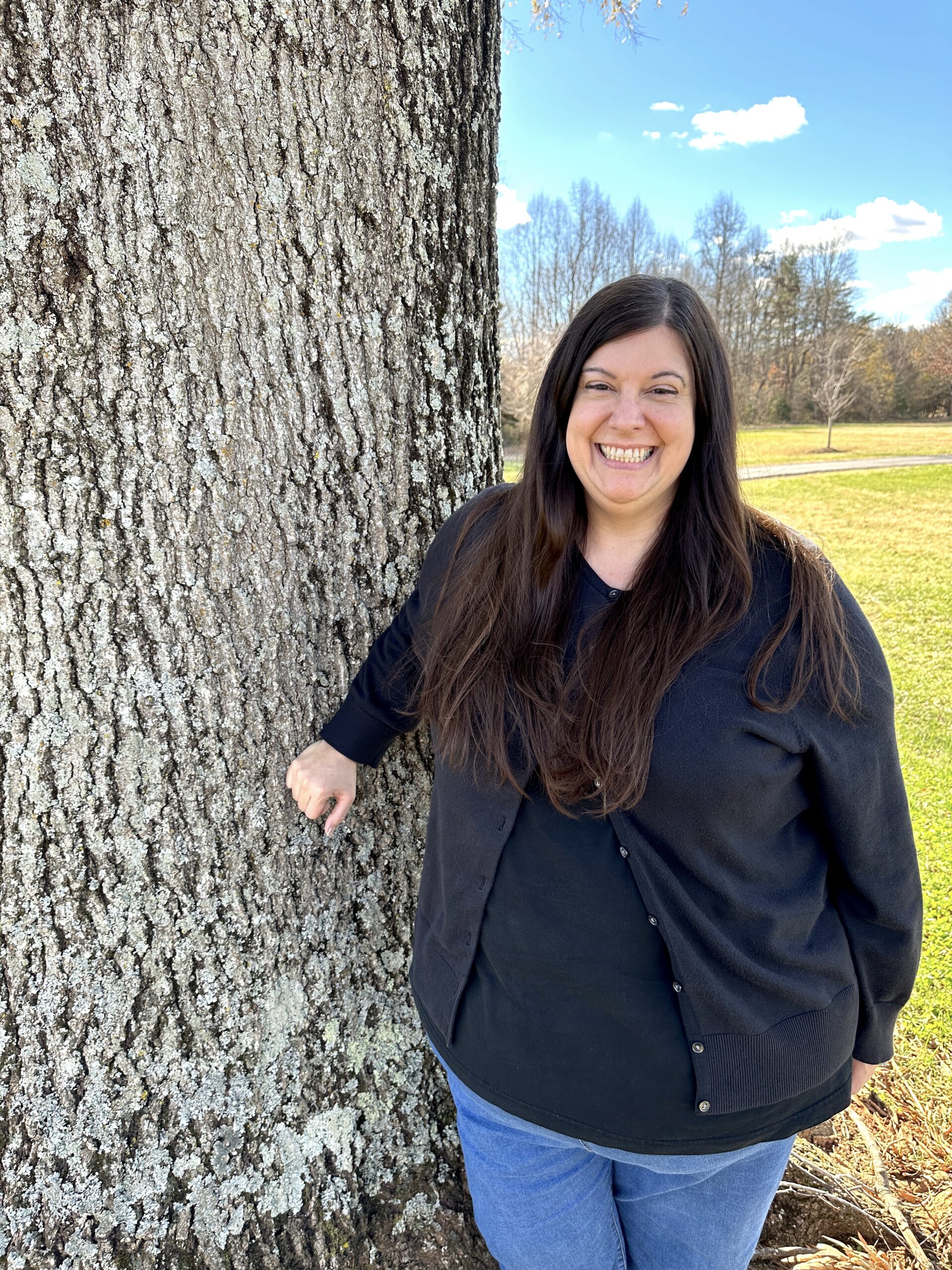 Jaimie Adams
Math – Logic & Rhetoric Grades
Hi! I'm Jaimie Adams, and I moved from Oregon to North Carolina last summer (2022) to teach at Headwaters and to marry my now husband, Earl. It was a long trip and quite an adjustment, but I've found that I absolutely love living in North Carolina (apart from July and August – the heat and humidity will take some getting used to).
I graduated from Western Oregon University with a degree in Elementary Education in 1998. After that I taught in public schools for a few years before moving to teaching in Christian schools. That was a new experience for me, but I've become very passionate about Christian education! I have taught every grade from 1st to 12th, and I especially enjoy middle and upper grades. Math is one of my most favorite subjects to teach, so I'm thrilled that I am teaching math for the 6th-10th grades this year!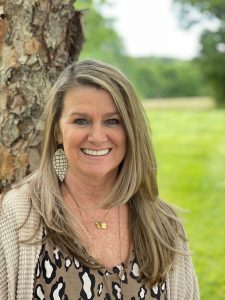 Kim Williams
Administrator
Hello!  I'm Kim Williams, I have called Statesville my home for 26 years now, relocating from Indiana for my career and to give a new start to my family.  I'm blessed beyond measure to have Jimmy, my husband of almost 20 years, as my partner in life.  I'm also mom to 2 beautiful girls, Nicole and Haley, who have families of their own, making me a "Mimi"of 4 grans, Carver, Navy, Raylan and Wyatt.  Like I said, I'm blessed beyond measure!
I have a degree in MIS and worked for Lowe's for 25 years, retiring from there several years ago as a Senior Project Manager.  I enjoy the framework of project management (Consistancy, Clarity, Collaboration, Continuity, Communication) and have been able to utilize those concepts in my position here at Headwaters.  I love this unique, Christ-centered ministry we have here at Headwaters Christian Academy and am blessed to be able to use the gifts He has given me to serve Him here every day!
God is good all the time and all the time God is good!
And God is able to make all grace abound toward you, that you, always having all sufficiency in all things, may have an abundance for every good work. 2 Corinthians 9:8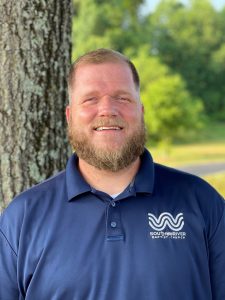 Pastor Scott Townsell
Youth Pastor

Timothy Clendenin
After School Coordination/Bible & Enrichment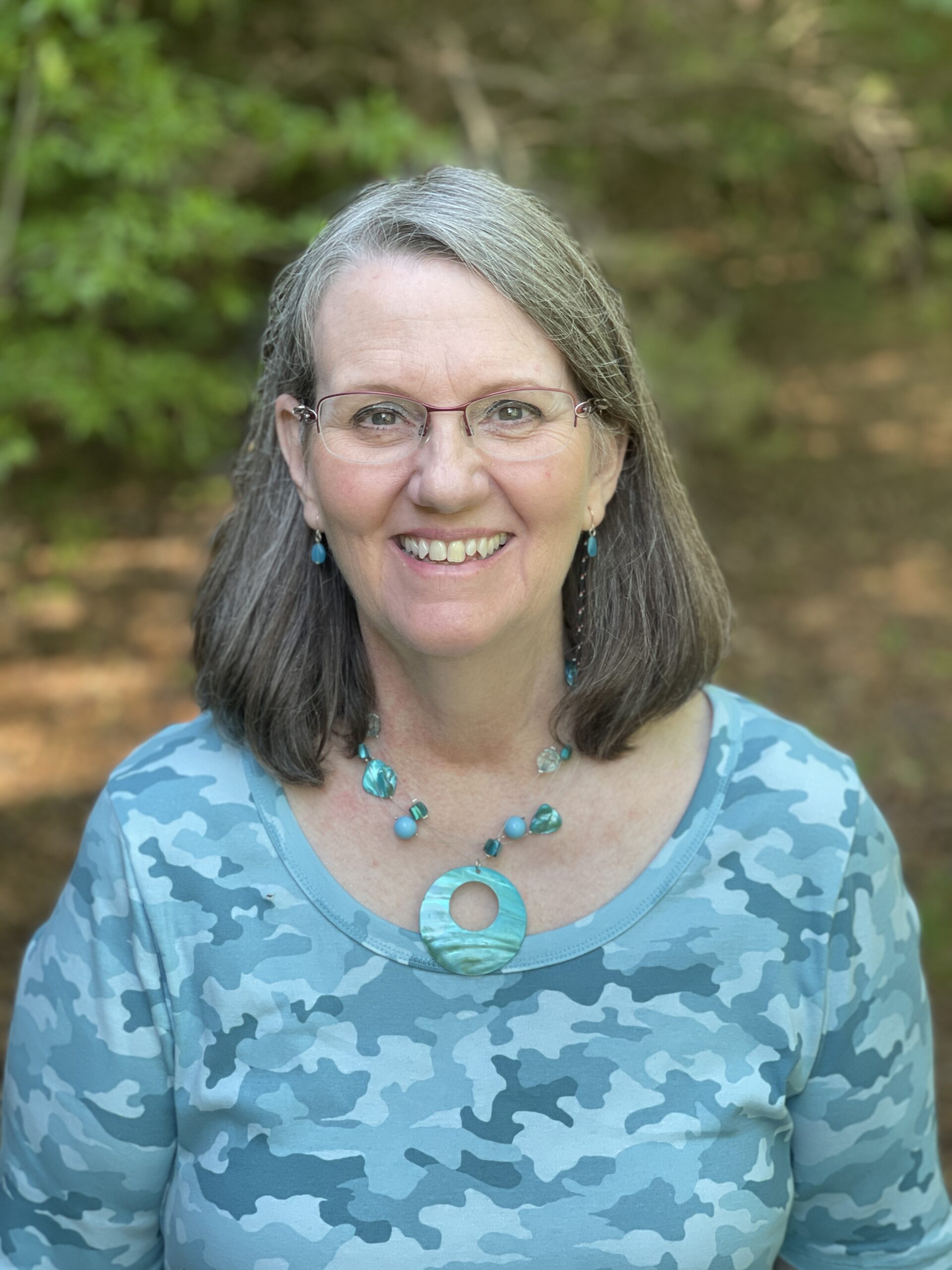 Leona Dixon
Kindergarten Boy Teacher
Hi, I'm Mrs. Leona!
I have been an Iredell County/Statesville Native my entire life. My husband and I have been married 43 years and have 2 children. We have been members of South River Baptist Church for nearly 35 years. During that time, I taught the Kindergarten Sunday School Class and helped with many Vacation Bible Schools. I enjoy worshipping with the choir, also.
My teaching experience includes 3 years in Pre-K and 28 years in public schools, of which 17 of those were in kindergarten. I retired from public schools to care for our aging parents. Then, 2020,
God called me back into working with children through Headwaters Christian Academy. I always dreamed of serving the Lord in a Christian environment and he has truly blessed me by being part of Headwaters Christian Academy! It is exciting to watch God working, step by step, to accomplish this mission. I love teaching, watching, and helping the kindergarten boys grow in the Lord.
Wisdom is the principal thing; therefore get wisdom. And in all your getting, get understanding. Proverbs 4:7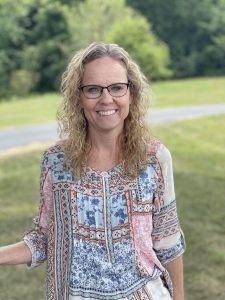 Angie Eudy
1st Grade Boy Teacher
Hello, My name is Angie Eudy. My husband, Joe and I have been married for twenty two years and we have three children. Lauren, 19, Michael, 17, and Matthew, 15.
I started teaching when my daughter was five. I homeschooled for six years and have been teaching in Christian schools for the past eight years. I have always enjoyed working with children!! They are truly a blessing to me!!
I decided to come to Headwaters because I have always wanted the freedom to teach using the Charlotte Mason Method. I believe in the vision of Headwaters and I am humbled to be a part of what the Lord has and continues to do here.
My favorite children's book is Madeline. I love all the colorful illustrations and fun storyline! I also have great memories of reading this book to my children.
My favorite scripture verse is Romans 8:28. And we know that in all things God works for the good of those who love him, who have been called according to his purpose. I have watched the Lord fulfill this scripture in my life countless times.
Savannah Priest
2nd Grade Boy Teacher
Hello families! My name is Savannah Priest.
I am very excited to be joining the Headwaters family this year!
I was homeschooled throughout middle and high school. After trying out a career in cosmetology, I decided to pursue my true passion, teaching. I went on to receive my associate degree from CVCC. I continued my education by receiving my bachelor's degree in elementary education from Gardner-Webb University.
This is the 12th year in my teaching career and my first year in a Christian school. The first 8 years, I taught 2nd grade in Alexander County. During Covid, I worked with the Virtual Academy and taught grades Kinder through 3rd. This past year, I taught 7th grade History in a middle school in Alexander county. I have worked with a wide range of learners and love to meet my students where they are and help them set goals. I believe every child has the potential to be successful and am excited to be able to help your child succeed!
My husband and I have been married for 14 years and attend Beulah Baptist.  We have 4 children: 3 boys and 1 girl. Our big boys are 12 and 11 and the youngest is 4 years old. Our only daughter is 8 years old. I am so blessed that all my children will be together with me at the same school!
We love the animals in our home and currently have 3 cats, 2 dogs and some fish! Other than taking naps, I enjoy reading and sewing. I also love playing the piano and the guitar. I enjoy nature and plan to spend a lot of our "class time" in the great outdoors! I also intend to use lots of strategies including crafts, songs, games and visuals to help make learning fun and easy! I am looking forward to working with you all and if you ever have any questions or concerns, please do not hesitate to reach out to me via the connect app.

Nicole Shields
4th Grade Teacher
Hello! I'm Ms. Nicole. I am looking forward to teaching 4th grade this year! When I'm not at school I enjoy hanging out with my family.  Greg, my husband of 13 years, is working toward becoming a Physician Assistant. We have two sweet kiddos that come to Headwaters with me each day! Carver, my son, is in my 4th grade class this year, and my daughter, Navy, is in 3rd grade.  Another fun family fact is Ms. Kim is my mom and Mimi to my children! 
I have always wanted to be a teacher! When I was little, I would line my stuffed animals up and "play school" with them. All throughout my school years I knew I would be a teacher one day.  I attended Lenoir Rhyne College and earned a degree in Elementary Education.  Right after college, I worked at a public school for 5 years here, in Statesville.   
After 5 years of teaching, my husband and I had our first child.  We then decided I would stay home to raise our babies.  When it came time to choose a school for Carver the Lord really impressed upon my heart a desire to homeschool.  We were a homeschool family for 3 years and loved it! When Headwaters opened last year, I was already looking to go back into the classroom because of my husband's upcoming school load.  Headwaters was 100% an answer to prayer for our family.  We had prayed HARD about a school where I could work, and our children could attend as well. Our family was so grateful to be at a place where we could pray, study God's word daily, and grow in our faith while learning though a Christ centered environment. It was the best transition for all of us, and we are thrilled to be back again this year.   
I love this scripture because I can cling to the fact that our God is immutable. In this life of ever-changing circumstances, HE is my constant.  It brings me such peace and comfort to know I can run to Him because He is eternally unchanging.  Such JOY to know He is forever my faithful King.  I love the whole book of Hebrews really because it reveals so much of the glory of who Christ is 
My favorite children's book absolutely has to be Charlotte's Web by E.B. White. I've probably read this book 50 times.  When I was younger, I loved the story of friendship and the changing seasons at the barn.  I loved how the author would paint these elaborate pictures in my mind.  As I have grown and begun to read to my students and my even my own children, I cherish the story of growing up and the changing seasons of life.  There are so many wonderful life lessons to reflect on and discuss with this classic.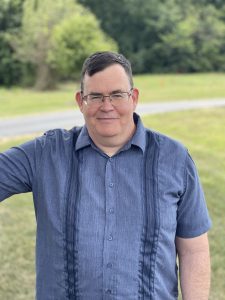 Jerry Long
History Teacher – Logic & Rhetoric Grades
My wife, Anita, and I have been blessed with 24 years of marriage. I met her on New Year's Eve, asked her out by April, and proposed in September. We were married less than a year after we met. Advice to marriageable folk: If you know, why wait? If you don't know, why bother? 
 We have a wonderful son, Caleb. He is a fine, courageous, Christian young man who is well-educated, gainfully employed, healthy, and would make the right lady an excellent husband. 
Why did I become a teacher? It was a painfully close to being a whim. I had no plan. God did. Twenty one years later I have learned that there is no labor that is not blessed if done for God's glory, but I'm most happy teaching. 
When we joined South River and learned about Headwaters, Anita and I knew we had to support it in any way possible. The opportunity to teach middle school again was an answered prayer. It is a privilege and a great responsibility.  
It's impossible to single out any Bible book and equally impossible to choose a particular verse. However, Joshua has always been dear to me and considering our situation, Joshua 5:14 is most appropriate. 
Cheryl Wenzel
Science Teacher – Logic & Rhetoric Grades
God's creation has always been exciting and intriguing to me!  As a little girl, I would flip over flat rocks in the cool shade to find roly poly bugs and toads; was born and grew up on an Island, specifically Aquidneck Island in the tiny, northern state of RI.  This was amazing in that the magnificent ocean was never more than a couple of miles away from wherever we were.  My grandfather had a lobster boat and my uncle had a boat for conching – catching large ocean snails to eat.  I loved catching crabs in the tidal pools with my dad, luring them out with a smashed mussel attached with a safety pin to a string, sometimes even finding an alien-looking spider crab.  Likewise, my uncle would take me fishing; to my surprise I once unintentionally caught a stingray with fleshy "wings" and a spiked tail.   When we would go squidding, ink splatted all over the pier; and we had to watch out for their sharp beaks.  Yes, squid have beaks.  I still have a photo of my mother and I from 1993 with a poor 500-pound sea turtle that washed up on the beach.  It has swallowed a plastic grocery bag; now only paper bags are allowed.  Speaking of my mom, she has always kept beautiful gardens with bee bombs that attract humming birds and many other pollinators; and loves the roly polys and hoppy toads as well.  Now you know where I got it from.
Another related memory is playing teacher in my parent's finished basement, chalk in hand and an old fashioned blackboard.  It is no wonder I went on to attend URI to become a science teacher.  I have always loved the Lord from a young age, singing Amy Grant songs in that same basement – played on an old fashioned record player and feeling the love of God as I sang.  I married my husband Jason 28 years ago, and had six children, three boys and three girls (oldest is 25 and the youngest are 12 year old identical twin girls).  I taught in public schools for 16.5 years, and am so thankful the Lord has opened the door for me to teach at Headwaters Christian Academy where I can freely share my faith in Jesus and integrate knowing God's Word as being the upmost importance in gaining wisdom and knowledge.  I look forward to the privilege of meeting, getting to know, mentoring and guiding your children in the experience of the discipline and love of learning.